The Team
Richard Bergeron – Associate Broker/Realtor/FRI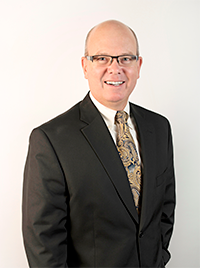 Devoted family man. Adventurous scuba diver. Competitive hockey player. Enthusiastic traveler. Admired businessman. Meet Richard Bergeron, a dynamic individual who knows what he's talking about when he says life is a journey and success comes from making the most of it. It's not so much where you're headed that matters, he'll tell you, but what you do along the way. Where Richard's willingness to go the extra mile helps others enjoy successful results is in his career as a real estate professional. Known as the inner city's "Condo Specialist," he's spent more than 30 years helping people reach their real estate goals in Calgary. When it comes to the unique process of buying or selling a condominium, no one can match Richard's depth of knowledge and expertise.
Whether your are buying or selling a Condo, you'll appreciate the efficient manner in which Richard handles the details of your transaction, communicating with you every step of the way. He takes the time to understand what you're looking for, then uses his understanding of this complex market, his network of resources and his business savvy to help you achieve the desired results.
Richard knows this is an important step in your life and works hard to make it a success. When you're looking to buy or sell a condo in the inner city of Calgary, you want to trust your move to the specialists who are Going the Extra Mile. So, call Richard & Liz Bergeron.
They are dedicated to going the extra mile to help their clients buy or sell a condo in the inner city of Calgary.
Liz Bergeron – Realtor, Mortgage Associate
Liz loves being involved with real estate.
Because no two properties and no two clients are ever the same each day demands that she utilize the market knowledge, negotiation experience and problem solving skills she's honed over the past 20 years.
Each new client gives her an opportunity to make a difference in her clients lives – by listening to them, remembering the little things and working with them to bring their real estate dreams into reality. She takes this responsibility very seriously – but don't get her wrong, there's lots of time in the day to share a laugh, too!
Although this business is always changing the really important things stay the same. People deserve a caring voice at the end of the line (or email), honesty and integrity from the professionals they hire and a roof over their head to call their own. It's Liz's goal to help her clients with all three.